THE LAWN ACE ADVANTAGE
Freeing Your Lawn of Pesky Pests
Fleas and ticks can become a hindrance to enjoying your Georgia and South Carolina lawns. These dangerous pests are known to carry many different diseases that harm humans and animals alike. Don't let fleas and ticks make your lawn their home. Call Lawn Ace today.
Don't let these pesky pests keep you from enjoying the beauty that stems from your ornamental trees, lush green lawn, and manicured landscaped beds. Instead, call Lawn Ace for a liquid treatment that fights back against fleas and ticks.
Targeting Fleas and Ticks the Right Way
Fleas and ticks can eventually take over your greenery and can even be brought into your home by catching a ride on your pets or even on you! Take action, now. At Lawn Ace, we meet with you and assess your lawn, trees, and shrubs for infestations. Our highly-qualified professionals will then recommend the best course of action. Our flea and tick treatments involve using a liquid insecticide that gets to the core of the problem. Combined with our comprehensive lawn care programs – the Lawn Ace PRO and GROW Programs – you can effectively rid your grass, mulch, trees, and shrubs from these pesky, disease-carrying pests.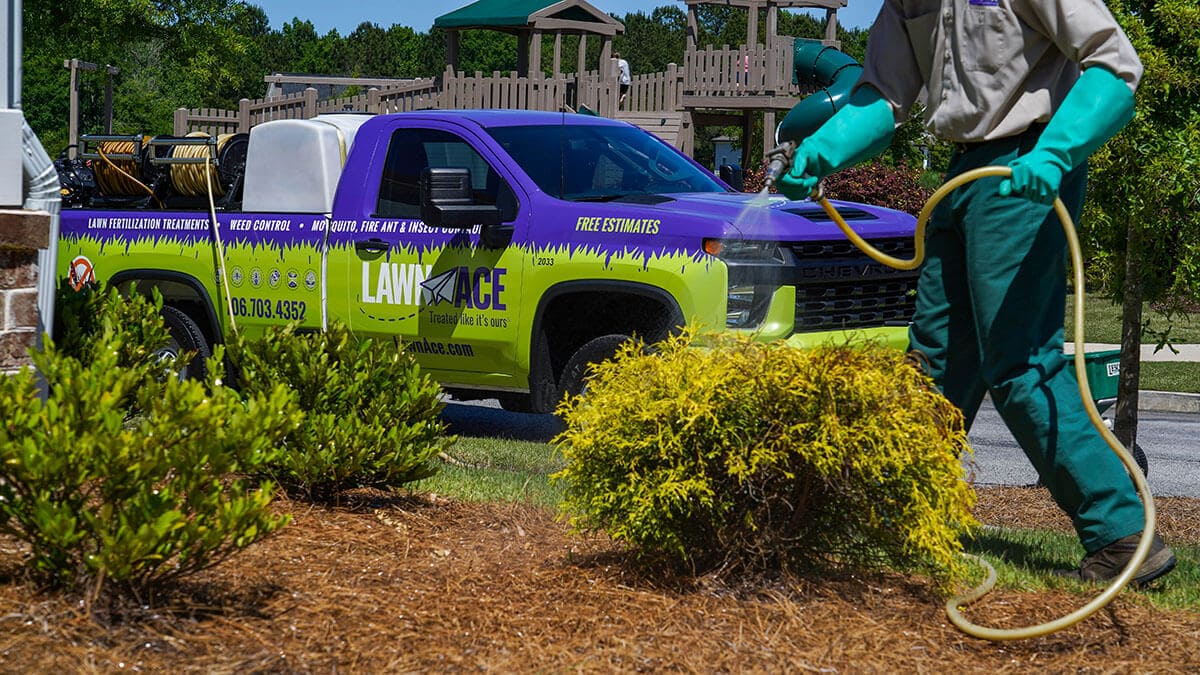 The Dangers of Fleas and Ticks
You don't have to share your lawn and landscaping with fleas and ticks. In fact, having these pests around is not safe for you, your family, or your pets. The diseases that fleas and ticks carry pose a significant threat to you, your family, and your pets. Where do they reside?
Fleas and ticks prefer warm areas, which is why they are rampant in Georgia and South Carolina. You can find these pests in piles of leaves, residing in your shrubs and trees, and even near the soil of your grass. Once they attach themselves to humans and pets, the dangers are even greater as they can transmit diseases like Lyme disease, Babesiosis, and Rocky Mountain Spotted Fever. In fact, you and your pets could be transporting fleas and ticks to different areas of your lawn or even inside your home.
Lawn Ace can work to provide an unpleasant environment for fleas and ticks with our comprehensive treatments that utilize liquids to deeply penetrate into warm spaces where fleas and ticks gather.
A Monthly Program You Can Rely On
Lawn Ace is pleased to offer comprehensive monthly treatment plans that include the top-notch PRO Program and our GROW Program. But, that's only the start of what we can provide for our valued customers. In addition, we have a variety of services that are either part of our monthly programs or optional add-ons. Our lawn care services include: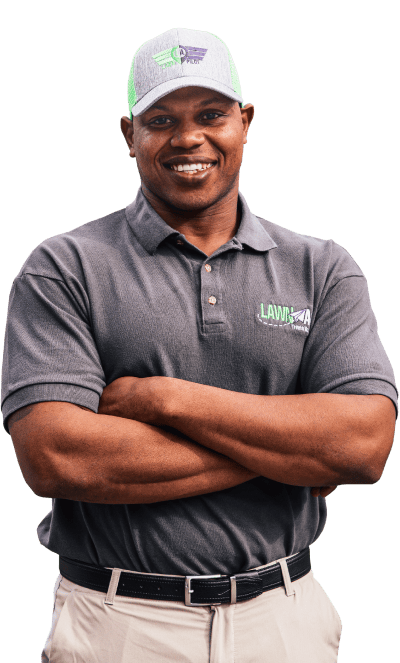 Discover the

LAWN ACE

difference!
Your time, OUR PROMISE - 
Your time is well spent with your family and friends. Let Lawn Ace handle the up keep of your lawn. Living in Georgia and South Carolina gives you the opportunity to enjoy breathtaking landscapes and greenery that is stunning year round. Nature is something to not just explore, but also appreciate.