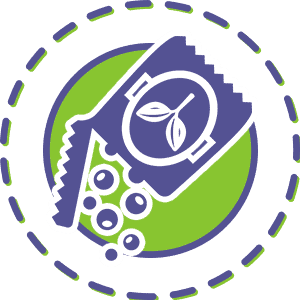 THE LAWN ACE ADVANTAGE
Premium Services Your Lawn Needs
A lush green lawn is not only satisfying to admire, but also a healthy way to boost your curb appeal and improve the value of your property. At Lawn Ace, we strive to provide your lawn and property with the best products applied at precisely the right times throughout the year. We have an extensive array of lawn care services for Georgia and South Carolina residents, and Lawn Ace is ready to serve you! See for yourself!
The Lawn Ace PRO Plan
Our Lawn Ace PRO lawn care program fuels your lawn year-round. This comprehensive treatment plan is ideal for maintaining an outdoor space that will surely turn the heads of your neighbors! This program includes all of your necessary fertilizer, weed control, pre-emergents, mosquito control, and fire ant & insect control year-round.
The Lawn Ace GROW Program
Our GROW lawn care program is designed to keep your lawn looking its best while treating your budget LIKE IT'S OURS. 8 comprehensive treatments throughout the year will keep your lawn green and weed free, providing you with fertilizer, weed control, and pre-emergent applications at the proper times throughout the year. We also offer add-on services, such as insect control, fire ant control, fungicide treatments, or aeration should there be a need!
Comprehensive Fertilizer Treaments
At Lawn Ace, all of our granular fertilizers are custom-blended each season based on many environmental conditions, ensuring you get exceptional results on every visit! Not only do our fertilizers create a thick, healthy lawn, but they can also safeguard the soil and roots from dry spells or excessive heat that the Georgia and South Carolina areas face each year. Scheduling fertilizer treatments at just the right time is something we take seriously. Since we live and work in the CSRA and serve customers throughout Georgia and South Carolina, we are always up to date on current soil temperatures and environmental conditions and tailor our programs and fertilizer blends accordingly, giving you the best value and spectacular results!
Expert Solutions for
Your Lawn Care Needs
We are the HIGHEST RATED lawn care company in the CSRA!