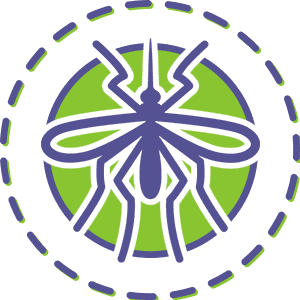 THE LAWN ACE ADVANTAGE
Say Goodbye To Mosquitoes
Living in Georgia or South Carolina gives your family the convenience of enjoying the heat of the summer and the cool breezes during the spring and fall. It's a place to reside where you can enjoy the outdoors at any time of the year. However, if mosquitoes are swarming your yard, making it challenging and uncomfortable – to enjoy your outdoor spaces, it's time to contact Lawn Ace for mosquito control. Lawn Ace offers comprehensive lawn programs that work to control weeds and add nutrients to your roots and soil. However, one of our premier services, and most widely used, is mosquito control.
Our Treatment Kills On Contact
We get it, mosquitoes can be annoying and dangerous to you, your family, and your pets. You shouldn't have to stay indoors while the mosquitoes take over your outdoor spaces. Our Mosquito Control Program includes treatments that are timed just right to coincide when mosquitoes are rampant in Georgia and South Carolina.
Beginning in March and going through October, our highly trained staff will treat for these pests using an innovative liquid treatment that both eliminates current mosquitos and prevents them from coming back. As a result, you gain an outdoor space that is yours again, and not overcome by mosquitoes. It's time to take back the outdoors!
Repels New Mosquitos
Not only do mosquitoes zap the fun out of your outdoor adventures, but these pests can also spread diseases to humans and pets. Mosquito bites have been known to produce Allergic reactions for humans and pets that can be severe; A breeding area on your lawn and in your soil that impacts growth; Problems for the health of livestock and even the milk production of dairy cows; and Dangerous diseases that spread throughout humans and pets (ZIKA Virus). Tired of dealing with mosquitoes during the spring, summer, and fall? It's time to contact Lawn Ace to fix the problem for good.
Expert Solutions for
Your Lawn Care Needs
We are the HIGHEST RATED lawn care company in the CSRA!