THE LAWN ACE ADVANTAGE
Maximize Curb Appeal with Premium Tree and Shrub Care
Your ornamental trees, blooming plants, and shrubs need nutrients to continue beautifying your home's exterior. In fact, the health of your trees and shrubs directly affect your curb appeal. That's why Lawn Ace offers comprehensive tree and shrub care, as well as comprehensive lawn care programs that nourish the soil, roots, and provide a beautiful, lush green lawn all season long. Our highly-trained staff has decades of combined experience in the industry. We are committed to making residential and commercial properties look their best while also building a foundation to promote healthy growth for the future.
Making Greenery a Sight to See
Your lawn is your haven and is the centerpiece of your beautiful outdoor oasis, but your trees and shrubs need just as much nurturing as your lawn. At Lawn Ace, we understand that you've invested in landscaping, ornamental trees, and decorative shrubs. We work hard to ensure these investments pay off in the long run. Lawn Ace's Tree and Shrub Care Plan offers the following:
Fertilizer
Insect Control
Disease Control
Winterizer
Your trees and shrubs deserve the best care and, at Lawn Ace, we provide premium care, high-quality customer service, and highly trained staff to provide just that!
Why is Tree and Shrub Care Important?
You may be wondering why you should invest in tree & shrub care. After all, these beauties should be able to survive on their own, right? Don't be so sure. Your trees and shrubs are susceptible to diseases and insects that can not only cause damage to the existing plants but also spread diseases to your soil and grass roots. When you enlist the premium services of Lawn Ace, we take the following approach:
Conduct an initial assessment of the health of your trees and shrubs
Evaluate the soil and current growth
Discuss the steps necessary to revive growth and produce long-term results
Treat, fertilize, and monitor trees and shrubs
Creating Lawns and Landscaping You Can Admire Daily
When it comes to maximizing the beauty of your lawn, landscaping, and more, let the experts do the work for you. Lawn Ace utilizes innovative technology and comprehensive treatment options to ensure each step we take is customized to the needs of your trees, lawn, soil, and shrubs.
Not only do we focus on trees and shrubs, but our programs allow for add-ons that benefit your entire outdoor space. From mosquito control to liquid aeration, you have options when signing up for one of Lawn Ace's comprehensive monthly treatment plans. Ready to get started? Contact Lawn Ace today.
A Monthly Program You Can Rely On
Lawn Ace is pleased to offer comprehensive monthly treatment plans that include the top-notch PRO Program and our GROW Program. But, that's only the start of what we can provide for our valued customers. In addition, we have a variety of services that are either part of our monthly programs or optional add-ons. Our lawn care services include: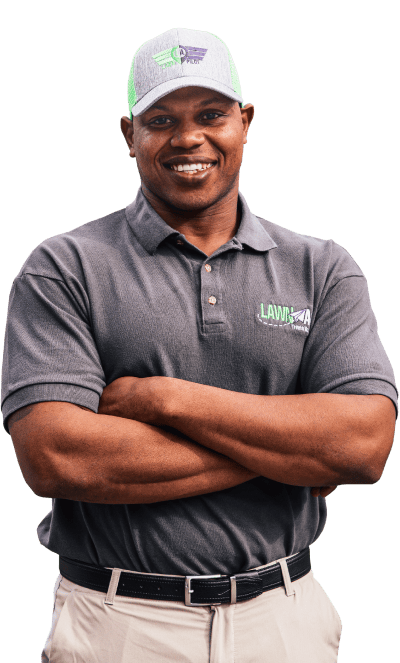 Discover the

LAWN ACE

difference!
Your time, OUR PROMISE - 
Your time is well spent with your family and friends. Let Lawn Ace handle the up keep of your lawn. Living in Georgia and South Carolina gives you the opportunity to enjoy breathtaking landscapes and greenery that is stunning year round. Nature is something to not just explore, but also appreciate.