THE LAWN ACE ADVANTAGE
Premium Insect Control to Combat Pests
Ready to rid your yard of insects?
Lawn Ace is proud to offer insect control services as part of our lawn treatment packages. We realize that a key part of nurturing lawns, trees, and shrubs is to fight back against insects that impede growth, which is why our PRO Plan includes insect and Fire Ant control. This is also an add-on option to our other programs as well.
Treating For Insects When They Are Invading Your Lawn
Insect control involves taking control of your green spaces when infestations are most prominent. The process involves lawn treatments that work to nourish green spaces as well as four insect control treatments during the spring and summer months to prevent all of the common spring and summer insects before they become a problem. Not only do we focus on treating your lawn for insects, but we also assess, inspect and treat trees and shrubs affected by insect infestations. This comprehensive approach is what makes Lawn Ace stand out from the rest.
Why is it Necessary to Treat for Insects?
While many insects may appear to be harmless, the opposite is true when it comes to your lawn, trees, and shrubs. The most common damage caused by insects occurs to your roots and soils. As a result, your grass may die or turn into unsightly brown patches as insects eat away at your lawn or build mounds. In addition, you'll notice that insects can attack plant roots, leaves, and stems, even sucking much-needed nutrients from your greenery.
When it comes to your lawn, insects are guilty of making mounds that inhibit your soil and grass from receiving the moisture and oxygen it needs to thrive and survive. If left untreated, insects can also make their way into your home when attaching to pets. Don't wait until they have completed their invasion of your home and your lawn. Contact Lawn Ace today to sign up for a monthly package that includes insect control.
Our treatment plans offer a variety of lawn care services that will help to beautify your outdoor oasis:
Mosquito Control
Fertilization
Core Aeration
Grub Control
Insect Control
Flea and Tick Control
Fire Ant Control
Tree and Shrub Care
Weed Control
It's time to reclaim your lawn and let Lawn Ace maximize the health of your lawn and landscape. Contact us today to learn more.
A Program You Can Rely On
Lawn Ace is pleased to offer comprehensive treatment plans that include the top-notch PRO Program  and our GROW Program. But, that's only the start of what we can provide for our valued customers. In addition, we have a variety of services that are either part of our monthly programs or optional add-ons. Our lawn care services include: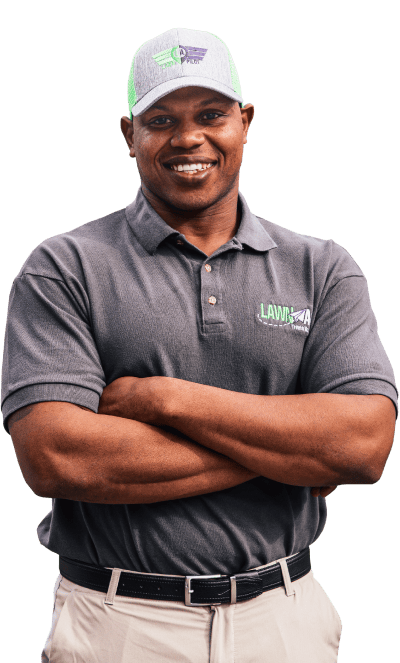 Discover the

LAWN ACE

difference!
Your time, OUR PROMISE - 
Your time is well spent with your family and friends. Let Lawn Ace handle the up keep of your lawn. Living in Georgia and South Carolina gives you the opportunity to enjoy breathtaking landscapes and greenery that is stunning year round. Nature is something to not just explore, but also appreciate.