lawn care services
Weed Control, Tree & Shrub Care, and More!
Located right along the Savannah River, North Augusta, South Carolina, is classified as part of the Augusta metropolitan area. Enjoy the small town feel with easy access to beautiful green spaces and big city attractions. North Augusta is home to lavish parks with sprawling green grass, as well as nature trails with blooming plants, flowers, trees, and shrubs. If you are looking for inspiration for your very own yard, consider checking out some of these outdoor hotspots in North Augusta.
When you want to take a walk to clear your head, enjoy a family outing with the kids or just soak up the beauty of North August, South Carolina, Brick Pond Park is the perfect destination. This dog-friendly park features a wooden bridge set over the creek that makes for a scenic family photo background, as well as pavilions for picnics and large grassy areas. Abundant with alligators, turtles, and more wildlife, this park is a natural wonderland and can provide you with inspiration for how green and lush you want your very own lawn to look throughout the year.
North Augusta Greenway Trail
Imagine a place where you can hike, jog, or walk without the hustle and bustle of the big city. The place you're imagining is North Augusta Greenway Trail. Enjoy a woodsy walk on the trail that is popular with cyclists and joggers. Parts of the trail are lined with mature forest trees and blooming plants. You may even see a turtle or bullfrog while admiring the views on this trail in North Augusta, South Carolina.
Grab the dog leash and take your best buddy out for a day of adventures at the North Augusta Bark Park. This green space in North Augusta is right off of Greenway and features separate areas for small and large dogs to prance and play on the lush turf. Fido can play on the agility structures or roam through the grassy areas to get in his daily exercise.
Bringing Beauty to Your Lawn
A day in the park is something to enjoy, but think about how much you can enjoy your own green space when your lawn, trees, and shrubs are nurtured by Lawn Ace. Our comprehensive lawn care services are second to none, offering innovative technologies that improve your curb appeal and your happiness. Lawn Ace is happy to provide the following services for our valued customers in Georgia and South Carolina: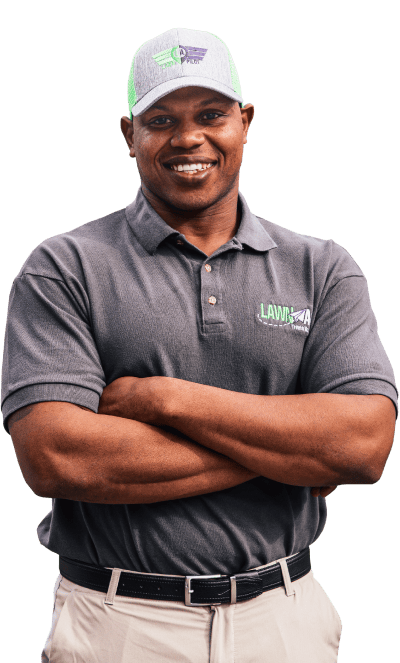 Discover the

LAWN ACE

difference!
Your time, OUR PROMISE - 
Your time is well spent with your family and friends. Let Lawn Ace handle the up keep of your lawn. Living in Georgia and South Carolina gives you the opportunity to enjoy breathtaking landscapes and greenery that is stunning year round. Nature is something to not just explore, but also appreciate.